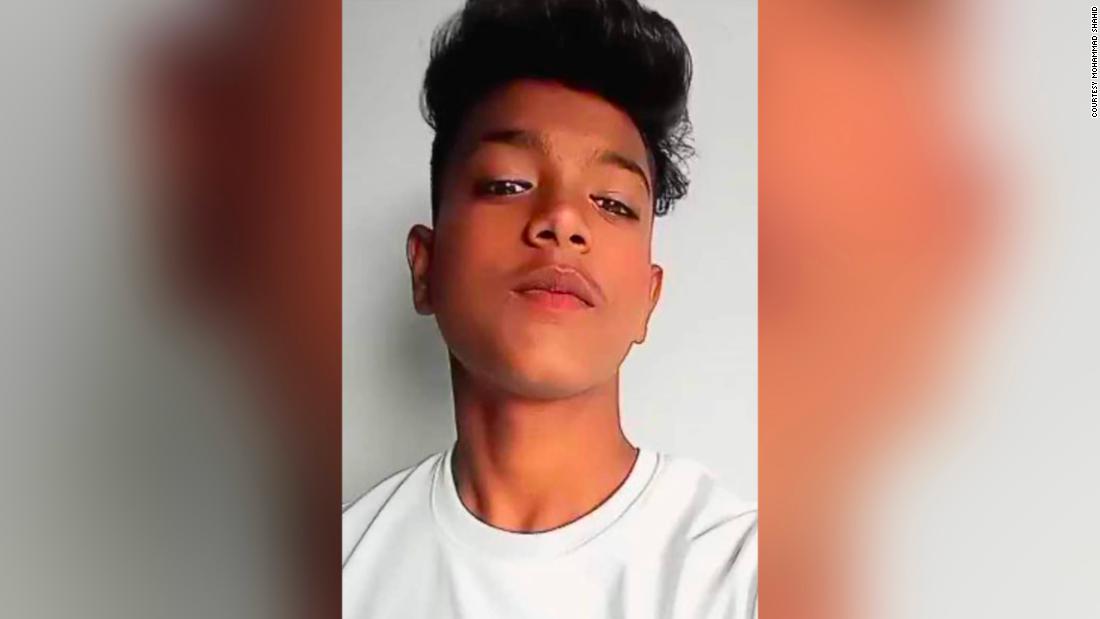 "They're firing bullets, they're firing bullets!" a voice yells on video over the sound of gunfire during clashes between police and Muslim protesters in the eastern Indian city of Ranchi.
Footage posted to social media of the June 10 protest shows 15-year-old Mudassir Alam raising his fist in the air as the crowd chants, "Long live Islam." More shots ring out, and Mudassir falls to the ground. "He's dead!" a bystander shouts, as people try to stop blood flowing from a wound to the teenager's head.
Mudassir died later in hospital, one of two young men killed in the Ranchi clash — the latest victims of a deepening religious divide between India's majority Hindu population and the minority Muslim community. The June 10 protest was one of several demonstrations that erupted around the country after two former spokespeople for India's ruling Bharatiya Janata Party (BJP) made derogatory comments about Islam's Prophet Mohammed. Mudassir's grieving father, Parvez Alam, doesn't know who killed his teenage son, but in a police complaint he accused officers of "indiscriminately firing using AK-47s and pistols targeting the Muslim mob."
He claimed at least three other men were firing bullets at protesters from the rooftop of the Hindu Shree Sankat Mochan Hanuman Temple near where Mudassir was standing in the street. "Due to the firing from the temple roof and by the police, there was a chaotic situation and one bullet hit my son in his head," Alam said in his complaint.
Ranchi Deputy Commissioner Chhavi Ranjan confirmed that Mudassir and another man, Sahil Ansari, were later pronounced dead at the Rajendra Institute of Medical Science from "bullet injuries" sustained during the protest.
Ansari's father, Mohammad Afzal, told them that his 20-year-old son was returning home from his job selling cellphones in the market when "police opened fire."