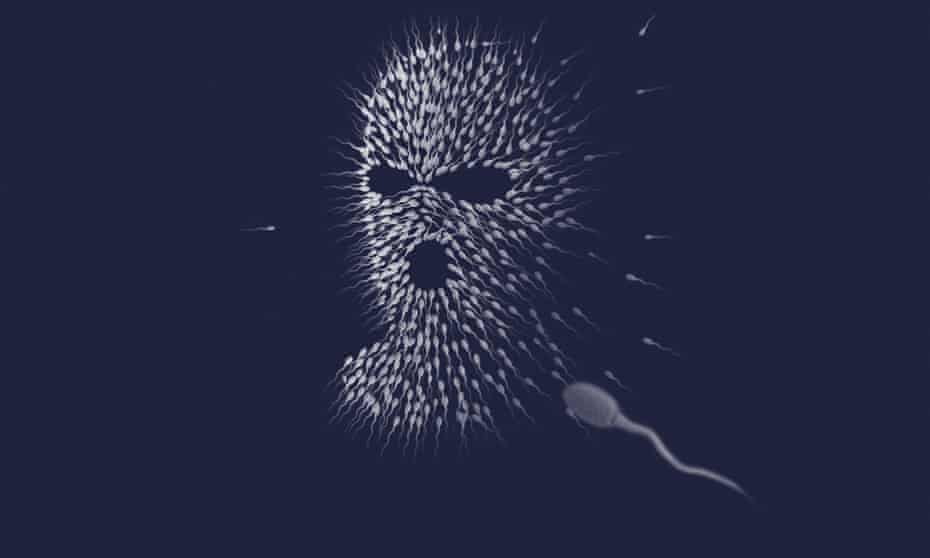 For 40 years, Catherine Simpson thought she knew who she was: a nurse, a mother of three, a daughter and a sister. She looked like her mother, Sarah, but had the same temperament as her father, George: calm, unflustered, kind.
Then her father died. There was a dispute over his will, and that led her mother to call and tell her something that made the ground dissolve beneath her feet. George had had a vasectomy long before Catherine was born. She and her brother had been donor conceived in Harley Street using the sperm of two different anonymous men. George was not her biological father.
"In that moment, my brother turned into my half-brother. My grandma wasn't my grandma. None of my dad's relatives – people I'd been brought up with – were biological relatives." It had to be a mistake, Catherine thought. But Sarah assured her that George couldn't be her father. (The family's names have been changed.)
Catherine didn't know it yet, but this was the first revelation in what would become a decade-long search to find out who she was. At the end of it, she would uncover a scandal involving ruthless doctors, stolen sperm, exploited patients, and a community of donor-conceived people in a race against time for truth and justice.
First, she had questions for her mother. "The worst bit is not knowing where half of you comes from," Catherine says. "The more I wanted to know, the more my mum would tell me about her family, as if that compensated. And I would say, 'That's not enough.'"
Her mother's memories of her fertility treatment were patchy. She remembered that George had tried unsuccessfully to have his vasectomy reversed; that they had been trying for six years before deciding to use a donor; that she had had to go back two or three times before conceiving; that it had been expensive. They were told the sperm donors were medical students from St Bartholomew's hospital in London. "That made her feel better: it came of good stock. I think that's how they sold it to my dad."
Catherine's older brother was conceived at a clinic run by the obstetrician Dr Mary Barton, one of the first to offer donor insemination in the UK. Barton was later revealed to have used the sperm of her husband, the biologist Bertold Wiesner, in many procedures; he is estimated to have fathered up to 600 people conceived at her practice (Catherine's brother isn't one of them, although he still doesn't know who his father is). But Barton was retiring in 1969 when Catherine's parents wanted to try for another baby. Barton referred them to the fertility clinic a few doors down in Harley Street. Sarah said the doctor who helped her to conceive Catherine was "friendly and charming", but she couldn't remember his name.
For 10 years, it gnawed at Catherine. "First of all, you've got the death of your parent to get over, and then you think: how could they have not told me? You look in the mirror and think: I can see my mum's side, but which parts of my face look like someone else? You start scrutinising everything your parents ever said to you."
In September 2020, now 50, she became determined to find answers. She turned detective, scouring the internet for information about Harley Street fertility clinics in the late 60s. One name kept coming up: Dr Reynold H Boyd. His practice had been a few doors down from Barton's, at 52 Harley Street, in a grand limestone Victorian building with wrought-iron railings. Catherine found an image of Boyd in his clinic, standing next to an imposing desk, in a consulting room with tall ceilings, bay windows, net curtains and framed photographs of babies all over the walls. "When I showed that photo to Mum, she said, 'Yes, that's it – I remember the room.'"
She found Boyd's obituary on the British Medical Journal website. He had written it himself: the BMJ used to encourage doctors to do so. Born in New Zealand, he had travelled to England with his wife in the 1930s, first specialising in genitourinary surgery and then infertility treatment. He founded clinics in Chelmsford and the east London suburb of Wanstead, as well as Harley Street. "I began working in infertility … when a semen analysis was an insult to the husband," he had written. "I pioneered artificial insemination." He died, aged 90, in 1991.
While Catherine was researching Boyd, news broke about Fiona Darroch, a donor-conceived South African who found out that her biological father was her mother's fertility doctor: he had used his own sperm without her knowledge or consent. It came to light when Darroch realised her daughter looked just like her mother's doctor. Catherine had spent years looking in the mirror for clues, but now she turned to her children. There was something in her youngest daughter's face – "eye shape, nose, cheekbones, everything" – that resembled the doctor by the desk in the photograph. "I thought, what easier business to have than to supply your own sperm and take people's money? Why wouldn't he?"
Plenty of other fertility doctors have done that. Dr Jan Karbaat in the Netherlands fathered at least 75 children with oblivious patients; Dr Donald Cline, in Indiana, fathered more than 50; Dr Cecil Jacobson in Virginia; Dr Jan Wildschut in the Netherlands; and Dr Norman Barwin in Ottawa, Canada, whose patients and children were recently offered a £7m settlement – the first time any victim of "doctor conception" has won compensation.
Convinced Boyd must be her father, Catherine was determined to track down his DNA. His obituary mentioned two sons and a daughter. Perhaps one of them would do a DNA test? She managed to find Boyd's daughter's phone number, and dialled with her heart in her mouth. But Boyd's daughter couldn't help. "She said no, she had to decline, because at the time donors were supposed to be anonymous. It was the law and she wanted to keep to that, even if the donor was the doctor."
Catherine took a DNA test with Ancestry.com in the hope of finding distant cousins that could link her to Boyd, or anyone else. She had an agonising 10-week wait for her results. Then, at 6am one January morning this year, they arrived. She clicked the link in the email. "I almost fell off my chair."
She had a direct parent-child DNA match. Her biological father's name was there – it wasn't Reynold H Boyd. He was not a medical student, either. Her father was Paul Watts, a former removals man from Essex, who had never donated sperm in his life.
"What do you mean, you're my daughter?" Paul asked, when Catherine called him.
"My mum went to a fertility clinic and was given donor sperm, and it's yours," Catherine said.
"Oh. Yes," Paul said, bewildered. "I did go to a clinic with my wife. We had infertility problems. We went to Wanstead clinic."
Suddenly, Catherine understood. Her biological father had been another of Boyd's patients. Paul and his wife Jane (whose names have been changed for this article) had had private fertility treatment at his east London clinic in 1969. Paul's sperm had been checked. Somehow, the sample he gave was used to create Catherine.
---
Donor conception has been routinely practised in the UK since Dr Mary Barton published details of her methods in the British Medical Journal in 1945. Her work was met with horror by the press and the Catholic church, but couples struggling with infertility quietly flocked to the handful of practitioners who offered the service.
It was a grey area of medicine for decades, neither illegal nor officially regulated: a wild west for doctors who made grand promises to people who were desperate, secretive and ashamed. The clinics were under no obligation to keep records. Due to the stigma attached to both fertility problems and this solution to them – or maybe because it was convenient for the doctors who practised in the field – patients were advised never to tell anyone how their children came to be conceived, least of all the children themselves.
It was only in 1990, after the passing of the Human Embryology and Fertilisation Act and the foundation of the Human Fertility and Embryology Authority (HFEA) as a regulator, that donor-conceived people won the right to know anything about their biological heritage: basic, non-identifying information about their donors, such as height and eye colour. In 2002, Joanna Rose won a human rights test case against the department of health and the HFEA. It led to legislation banning anonymous donation in 2005, and the creation of the donor-conceived register, the DNA database run by the HFEA that helps donor-conceived people find information about half-siblings and donors.
Now, as more of us have become curious enough about our genealogy to take home DNA tests and upload the results to commercial databases, a significant number of fertility fraud cases have come to light. They are likely to be the tip of the iceberg: tens of thousands of people were conceived using donor sperm before there were any regulations to stop doctors using their own sperm, or sperm from men who had never consented. If those people want to find out where they come from, there is almost no official help. They depend on their biological relatives joining the donor-conceived register or being given genealogy kits for Christmas, leaving a digital trace so they can be tracked down, and living long enough to be finally found. They depend on luck.