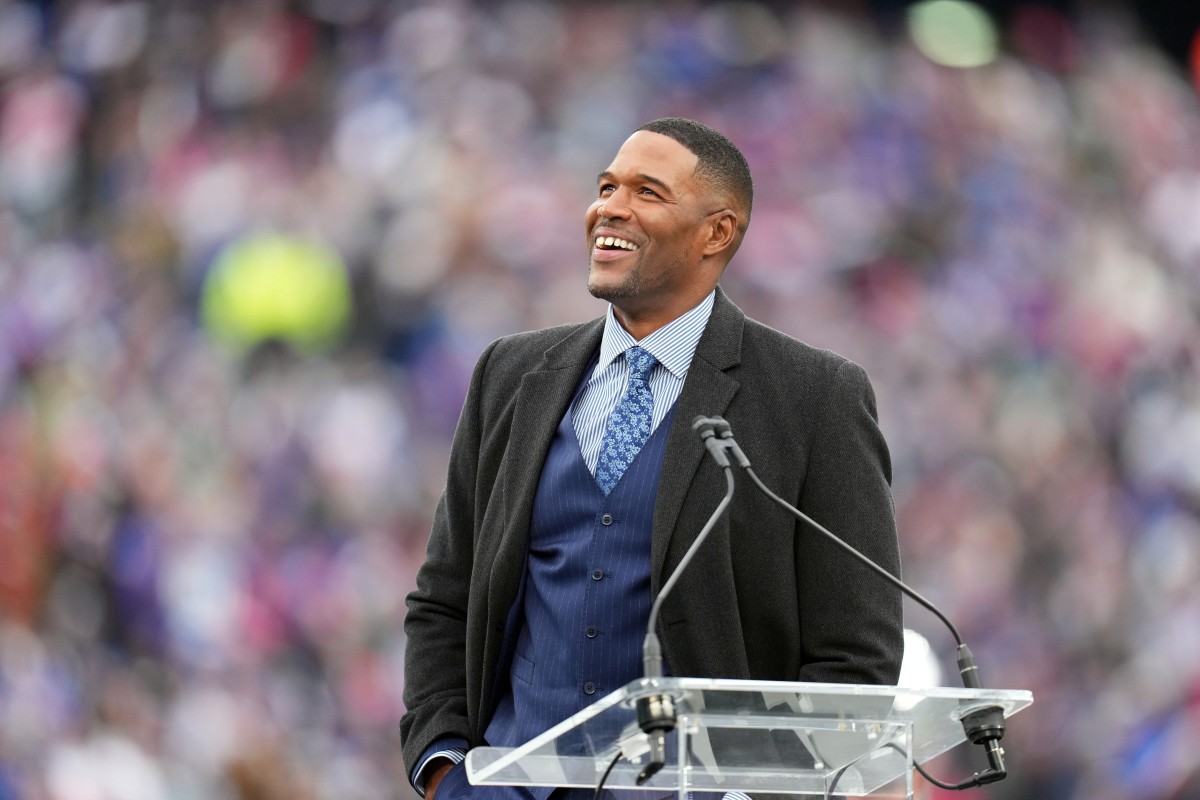 Strahan should be the second retired NFL player to reach space after former wide receiver and NASA astronaut Leland Melvin made two trips on Space Shuttle Atlantis as a mission specialist (STS-122) and mission specialist 1 (STS-129). Leland Melvin spent 23 days in space over two space shuttle missions.
New Shepard crew will man the spacecraft at 8:15 AM CT and liftoff for space at 8:45 AM CT. The launch will occur at Blue Origins' Launch Site One near Van Horn, Texas.
Michael Strahan, 50, is a co-anchor of ABC's Good Morning America," host of "$100,000 Pyramid" and analyst of "Fox NFL Sunday" during the football season. Strahan will be the first former HBCU football player and the second retired NFL football player to launch into space. The Hall of Famer played defensive end for the New York Giants for 15 seasons before officially retiring in 2007. Strahan, who is 6 feet, 5 inches tall (196 cm), will become the tallest person in history to reach space.