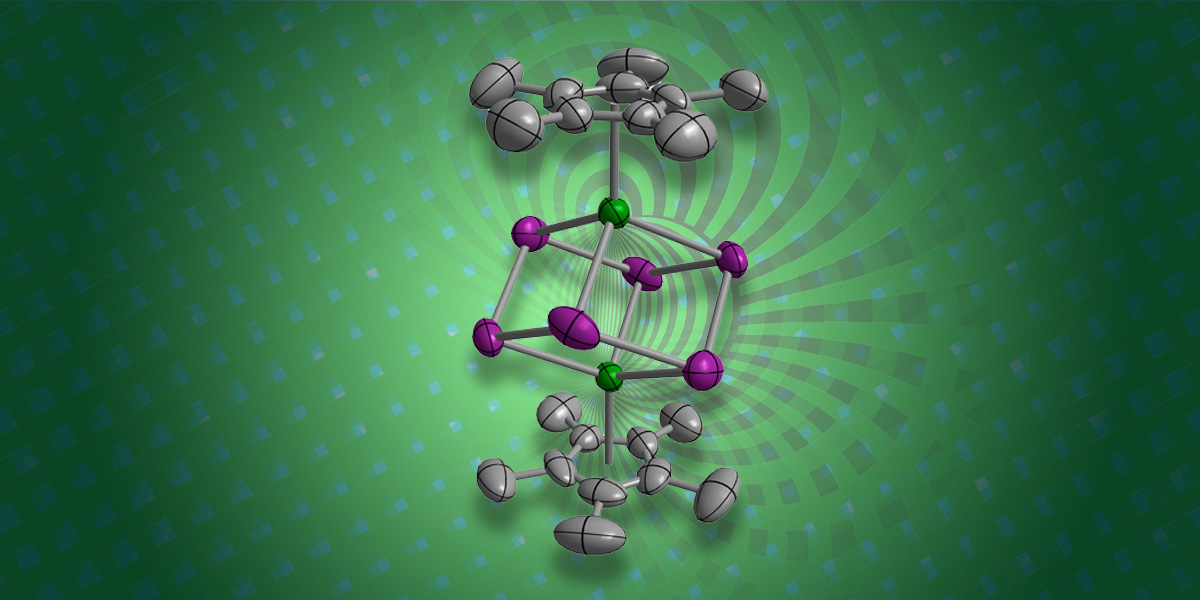 Sometimes making a brand-new type of box requires outside-the-box thinking, which is exactly what Spartan chemists used to create an eight-atom, magnetic cube. That tiny box is at the heart of a new magnetic molecule that could power future technologies for data storage, quantum computing and more.
"In the beginning, our approach seemed like a really wild idea," said Selvan Demir, an assistant professor of chemistry in the College of Natural Science. "But, it turns out it works."
Demir and her team published their work in the journal Chem, which featured the research on the cover of its March 10 issue.
Part of what made the researchers' idea so wild was their choice to work with starting ingredients that are notoriously finicky in the chemistry communiy. One ingredient is a group of elements referred to as lanthanides, which occupy a special row toward the bottom of the periodic table of elements. The other is the metallic element bismuth, which doesn't typically get too much attention (although some may recognize it from its role in bright pink antacids such as Pepto Bismol).
"We're the first ones worldwide to make this. I think that's cool … It's not every day you get to find a new path to something."- Selvan Demir, MSU assistant professor of chemistry