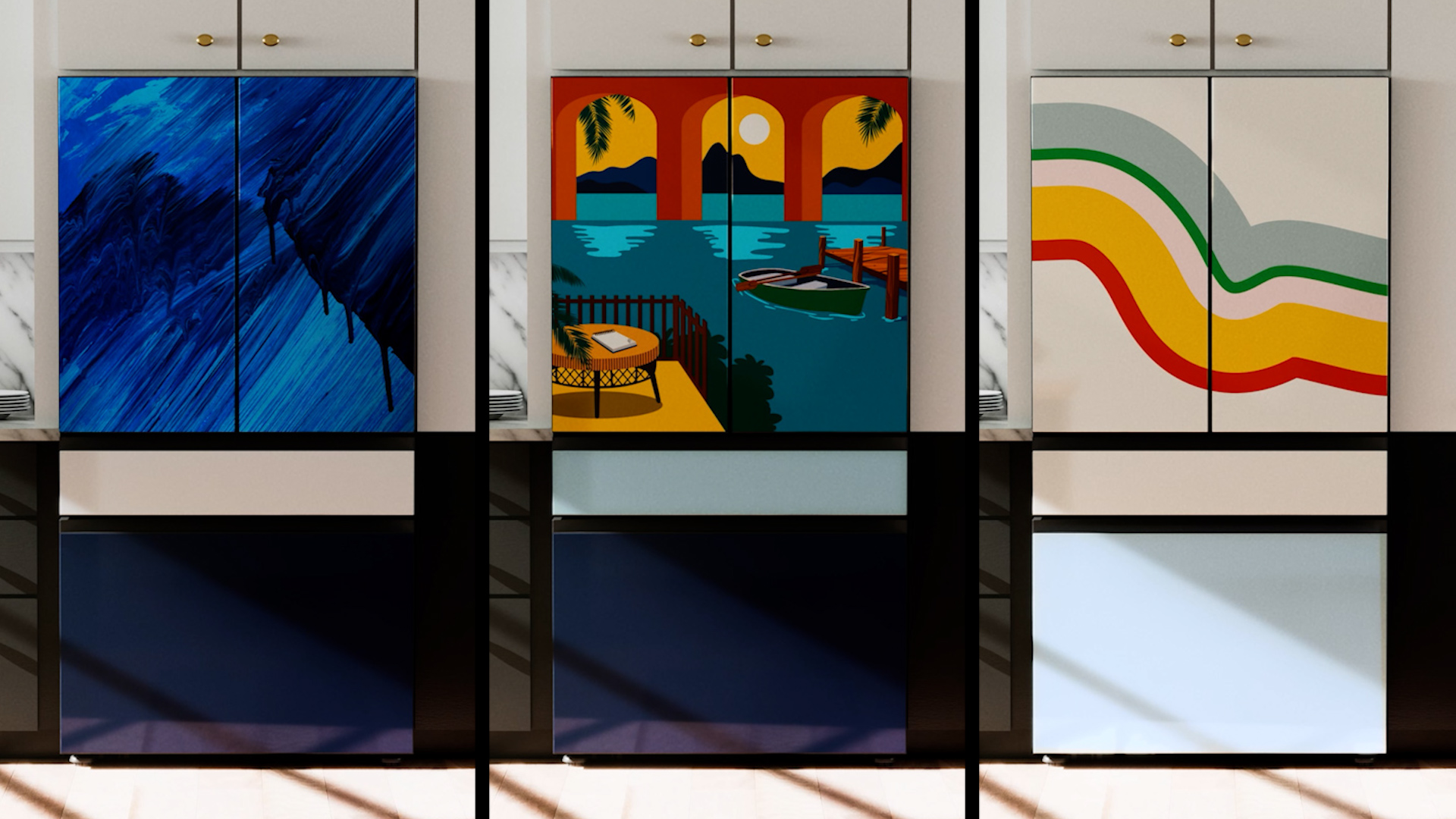 Samsung is pushing to make their products more customizable in an effort to stand out in the home appliance market. Now, they're branding their refrigerators as literal artwork.
Samsung is unveiling a new level of customization in home appliances with its first-ever Bespoke refrigerators designed by you, for you. Samsung's new MyBespoke refrigerator panels inspire you to create a one-of-a-kind design with your own original artwork or favorite photos so you can personalize your living space like never before.
With Samsung's new MyBespoke custom design panels, you can have your original designs or photos custom printed by Samsung on the French Doors of Bespoke refrigerators.¹ To complement your custom MyBespoke design, you can choose from a variety of bold, bright and neutral Bespoke colors in glossy or metallic finishes – for the lower doors or drawers of the fridge.
"MyBespoke brings a new level of customization to our Bespoke appliance line, inspiring a completely new way to express your creativity," said Shane Higby, Head of Home Appliance Business, Samsung Electronics America. "Whether it's a favorite personal photo or a bold print you designed, the possibilities are endless because it's your one-of-a-kind Bespoke fridge."
You can design your one-of-a-kind MyBespoke fridge panels with one or both French Doors ($250 per panel) and Samsung will deliver them directly to your home. Create your own design when you purchase a Bespoke refrigerator from Samsung.com², or simply change out your existing Bespoke French Door fridge panels with your custom designed panels.³
Samsung's MyBespoke custom-printed panels will be available later this year on Samsung.com.
The new offering builds on the success of Samsung's expanding Bespoke kitchen appliance and home product lines that can be personalized to create a space that fits your style.
To help inspire creativity, Samsung partnered with three creators to showcase their own MyBespoke designs. Each design reflects their own unique style and aesthetic that transforms their kitchen space.